2 Multi-Functional Embarrassing Comfort Tips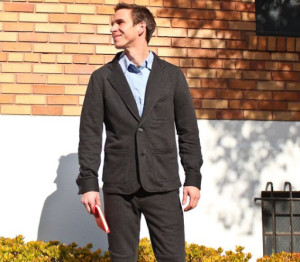 Cheap Business Class Aficionados are clever. They want comfort, without the big price tag. Besides the big, relaxing seats in business class, we have two additional comfort tips we guarantee will challenge you're ego, but worth it.
Lets start with the least obvious. A little thing called Dress Pant Sweatpants. These comfort loungers are designed to look like regular pants, while wrapping you in soft terry. Leave the leggings at home, ladies. You can also find Pajama Jeans. For real. Look like jeans. Wear like pajamas.
Now this baby will keep you warm throughout a long flight, and during your travels. The wearable blanket, or giant poncho, is a laugh-producing, ego-deflating blend of dress and bedding. The Slanket, Pajancho, and Snuggie are just a few of the routes you can go. You could also wear it around the airport if you're comfortable with public humiliation.
Bon Voyage in comfort, Cheap Business Class Aficionados!
Give our travel insiders a call Today
Search for our best estimated quote or call for today's lowest price.