4 Tips For Earning Cheap Business Class Seats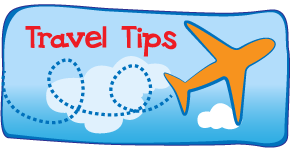 Flying cheap business class is gratifying in so many ways. Not the least of which is feeling like you're super smart. Many of us search the internet for deals, but there are some that you won't find online. They're called Ups–Y-ups, K-Ups, and Q-Ups. Accessing these deals requires speaking directly to the airline or an agent. Basically, you pay for a coach seat and get an automatic upgrade to business class. There are limitations, so be sure to ask the agent or airline.
Plan ahead. You want to start checking about six months before, and Tuesday, Wednesdays and Thursdays are the best days to buy. A little known fact; if you buy an airline ticket and the price goes down the next day, the airline will (in most cases) refund the difference. Also, you have 24 hours by law to cancel your flight.
Of course, we've said it before, but one of the easiest ways to get those discounted business airline tickets is to use your credit card, or get a new one.
Finally, reach out to family and friends for their unused miles. Offer to take them to dinner or pay for a massage. It's well worth the comfort of traveling business.
Give our travel insiders a call Today
Search for our best estimated quote or call for today's lowest price.