4 Tips Gauranteed to Save Time in Airport Lines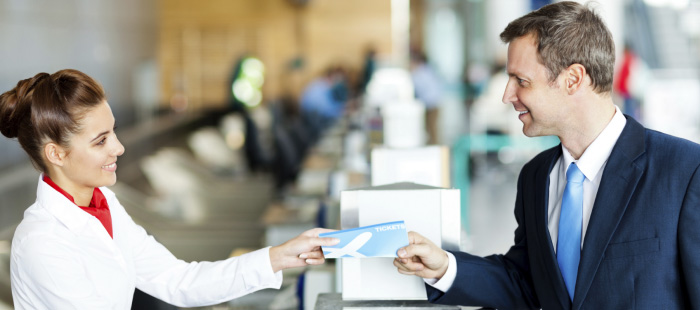 Even the finest first class tickets involve waiting in lengthy, frustrating bag check, security, and checking-in lines. For busy business class travelers, these extra hours can add up in terms of stress and anxiety that even the luxuries of business and first class air travel can't fully alleviate. The good news is that for those who travel frequently and don't mind pitching in a few more dollars since they saved so much on their cheap international business class tickets, there are options.
1. Bump Yourself up for Occasional Travel
If you don't find yourself buying international airfare online very often, it's worth it to bump up your tickets with optional amenities in elite status, such as speedier check in and expedited security lines. When you only travel occasionally, and you save on discount business class airfare, a few extra dollars on booking could save you hours in line.
2. Add Yourself to the Elite List
If you're a frequent flyer who hates wasting hours in lines, consider enrolling permanently in an Elite airline program, which offers numerous amenities and luxuries on top of premium service and much, much shorter check in and boarding lines. Bonus: for business class frequent flyer travelers, look for elite programs that offer elite security lines for even shorter trips through airports.
3. Join TSA's PreCheck for Domestic
For travelers who purchase more than a few domestic business class tickets a year, spending $85 for five years is absolutely worth completely skipping the hassle of security. Keep your laptop in your bag, your shoes and belt on, and glide right past all of the irritated travelers who aren't in the know on how to avoid the headaches of security checkpoints.
4. For International Travel, Join Global Entry
If you're an international frequent flyer who enjoys cheap international first class tickets, enroll in Global Entry. The program costs only $100 for five years and includes all of the benefits of TSA's PreCheck as well as expedited customs and immigration passage on your return into the United States.
Give our travel insiders a call Today
Search for our best estimated quote or call for today's lowest price.