40,000 Points Toward Business Class Seats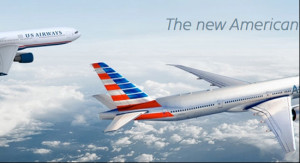 As the American Airlines and US Airways merger get closer, the frequent flyer program is under scrutiny. The exact design is unknown yet, but we do know that Citi will be the exclusive card issuer once things are in place.
So, for a short time still, there are opportunities for setting oneself up for those special cheap business class seat points with the Barclaycard before it's no longer relevant. Barclay has recently announced that they have a new card for existing US Airways Mastercard cardholders that offers a whopping 40,000 miles after the first purchase.
Barclays cannot accept any new applicants on the co-brand of American Airlines, which why they've created the special upgrade offer.
Of course, Barclays isn't going to disappear, once the merge is affective, it will become the AAdvantage Aviator Red Card.
Bon Voyage Cheap Business Class Point Collectors!
Give our travel insiders a call Today
Search for our best estimated quote or call for today's lowest price.