5 Airline Tricks To Boost Revenue At Your Expense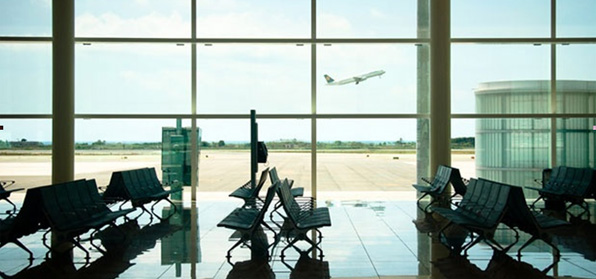 Airlines provide a valuable service to people the world over. There is no question that without the ability to fly, our global economy would be a fraction of what it is today. That said, airlines are a for-profit industry in the U.S., and are thus incentivized to increase profit margins where possible. For this reason, most airlines have begun utilizing a number of sneaky tricks to help boost their revenues even further than increased ticket prices, and these tricks are rarely in favor of fliers.
Five tricks airlines utilize to boost their revenues:
1. Obscuring Their Refunds
Airlines by and large do not publicize their refund policies. But if your flight is severely delayed or outright cancelled and you have a nonrefundable ticket, you can ask for a refund, even if the airlines do not make this option clear when purchasing tickets.
2. Selling Tickets Rather Than Seats
There was once a time when buying a plane ticket came with a guaranteed seat reservation. You could even often pick your seat when booking your flight. Nowadays, 40% of coach seats are left unreserved, meaning you may not be able to sit next to a spouse or child. The reason for the change? To get customers to pony up for pricier coach seats in order to ensure seating.
3. Cutting Legroom
Before the airline industry became deregulated 35 years ago, legroom was 35 inches. Nowadays, it's generally 31 inches, with some flights down to 28 inches. The more airlines cut down space for passengers, the more seats they can fit on the plane and the more tickets they can sell. Thankfully, there are limits to how little space airlines can allot for fliers. And those who really can't stand the squeeze, there's always upgrades to business and first class.
4. Fuel Surcharges
Amidst shockingly-high fuel prices a few years ago, airlines added fuel surcharges to ticket prices to attempt to pass along some of the cost of business to their customers. Yet, now that fuel prices have dropped back down to surprisingly low levels, the airlines haven't even decreased their fuel surcharges. Many are beginning to wonder where that money is going if not to offsetting fuel prices.
5. Rising Change Fees
Many fliers will not remember that there was once a time when airlines didn't charge to change a reservation – at least not more than just the difference in ticket prices. Nowadays, however, nearly every airline charges for a change in tickets. And while some airlines only charge $75 or so, many airlines have increased their reservation change fee upwards of $200, always without alerting their customers of the change.
Give our travel insiders a call Today
Search for our best estimated quote or call for today's lowest price.