5 TOP Cheap Business Class Travel Tips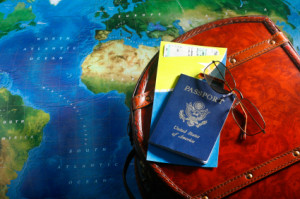 International business travel requires a certain amount of patience and knowledge if you want a stress-free experience. Rather than trial and error, we think the smart business traveler prepares by consulting with the professionals who have been there and done that.
Our top 5 tips for international business travelers will have you feeling, and looking, like a pro in minutes.
One. Phones: Whether it's your first or fifteenth time abroad, be sure to check with your phone carrier about rate and plan changes and be sure make necessary adjustments. Even if the company is paying for your phone, it might be your company and accruing exorbitant expenses is simply unnecessary.
Two. Internet: Be familiar with your internet and connectivity options. Aside from the obvious power conversion, many cafes and hot spot locations outside of the US are not free. On the other hand, your hotel may have the best options.
Three. Voltage Adapter. If you plan to charge your phone, computer or hearing aid, you better be prepared with the proper voltage adapter, or you will, sadly, be out of luck.
Four. Key Phrases. A few words in any language can change the whole experience. Besides the obvious key words, like; bathroom, please, thank you, taxi, hotel, how much, it's a wise idea to know; what's the emergency number? Where is the US Embassy? And if you're a woman traveling alone, it never hurts to know; I'm meeting my husband. Safety should be a priority, even if you have to fudge the facts.
Five. Vitamins. Long flights and journeys can drain your energy. Of course, cheap business class seats will allow you to rest well, but if you're like most people, you'll need a little adjustment time. Bring a travel pack of vitamins and powdered vitamin C, like EmergenC, and keep your natural anti-viral defenses well-supported.
Bon Voyage, Cheap Business Class Friends!
Give our travel insiders a call Today
Search for our best estimated quote or call for today's lowest price.