5X The Points with Chase Freedom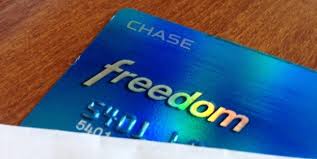 We want to tell you about the Chase Freedom card that offers 5x points or 5% cash back on each dollar spent, up to $1,500 at specific merchants. Here's the caveat; you have to use the card at specific services and only during specific quarters of the year.
Yes, it sounds like a pain in the rear way to earn those point for cheap business class seats, but 5x the points is a remarkable deal.
Here's what we have so far;
Q 1 (January 1 – March 31): Grocery stores, movie theaters and Starbucks
Q 2 (April 1 – June 30): Restaurants and more
Q 3 (July 1 – September 30): Gas stations and more
Q 4 (October 1 – December 31): Amazon.com and more
Not all stores are going to be on the list, and you'll need to activate your card each quarter, but that's easy to do online or at a Chase ATM. Visit www.creditcards.chase.com/freedom/calendarreminder#  for more info.
Give our travel insiders a call Today
Search for our best estimated quote or call for today's lowest price.