7 Free Ways to Accumulate Airline Miles
Let's face it. Flying can be expensive. This is especially true if you travel outside the continental US on a very short notice. For example, an economy class trip to the UK can cost anywhere from $800 to $1500 roundtrip depending on the season and how close you are to your departure dates. To make your life a little easier, we have compiled a number of ways you can save big by using airline miles to purchase a ticket for your next trip.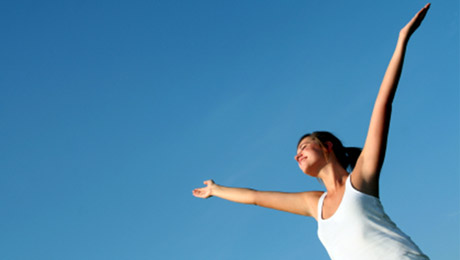 Enroll in An Airline's Frequent Flyer Program


Almost all airlines have a frequent flier program. If you travel often, you are probably already enrolled in one. These programs let you earn frequent flyer miles for being a loyal customer by travelling frequently on the same airlines or on one of its partner airlines. You can call the airline company or visit the airline's website to enroll. Once you receive your frequent flyer membership number, you can use this to accumulate points on other non-travel related purchases. Here is a survey of some of the best airline frequent flier programs to get you started.

Enroll With Credit Cards Offering Sign Up Bonuses


There are countless credit card offers that award new members with free miles on sign up. These typically range from 25,000 free miles and can go up to almost 40,000 free miles. Shop around for the credit card offering the maximum free points upon sign up. This is a cheap way of accumulating a large amount of miles free of charge. Citi Bank is currently offering 40,000 free miles on sign up, granted you spend $3,000 within the first 3 months. Chase also offers a similar card with 40,000 free miles upon signing up after you spend $3000 within the first 3 months as well.

Use Your Credit Card Often


Most credit card companies award holders with travel points every time a credit card purchase is made. Sign up with a credit card that awards the maximum points on each and every credit purchase. Certain banks offer 2 points for every $1 spent on certain purchases such as dining and travel, but most generally offer at least 1 point on regular every day purchases. Always check with your credit card company about which purchases award maximum points.

Sign Up for a Business Credit Card


If you have a small business or even a sole proprietorship, you can sign up for a business credit card. These generally provide even more points than regular cards when used on certain purchases like office supplies and phone bills. The Chase Ink Bold Business Card offers 50,000 points upon sign up (as long as you spend $5,000 within the first 3 months) and 5 points for every $1 spent on certain purchases. The American Express Business Gold Rewards Card offers 50,000 points upon sign up (again, as long as you spend $5,000 within the first 3 months) and you will receive up to 3 points on every $1 spent on certain purchases.

Movie Rentals


Yes, renting movies can also earn you miles as well. Netflix in the US awards those that sign up for a monthly membership with a certain amount of miles. This is another quick way to accumulate some free miles, while watching your favorite movies.

Fill Out On-Line Surveys or Questionnaires


A lot of marketing companies offer free airlines miles for people who take a quick 15 minute survey on-line. You can find a number of these types of surveys by searching the web. One of the largest such companies is e-Rewards. Sign up with them today and get notified on the next survey. You can visit their website at www.e-rewards.com for additional information.

Newspaper Subscriptions


Get rewarded for reading. Certain newspapers like the Wall Street Journal and The Washington Post offer free miles when people sign up for a subscription. This is yet another way to earn some quick points.
There are a variety of free sources for obtaining airline miles and it's pretty easy to accumulate a large amount fairly quickly. However, you should only rack up the airline miles you intend to use within a short period of time since miles can expire fairly quickly if left unused. One of the greatest benefits of accumulating miles is that you can easily upgrade to a first class or business class trip free of charge. If you find yourself short on miles, speak to one of the Travel Insiders at CheapBIZClass. They assist customers accumulate miles at competitive rates and on short notice. Call them today at 1-888-496-0747 or visit the Redeem Miles page for additional information.
Give our travel insiders a call Today
Search for our best estimated quote or call for today's lowest price.