8 Holiday Travel Tips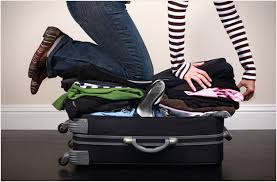 Even traveling cheap business class during the holidays can be one of the most stressful holiday events you actually pay for. But there are ways, other than medicating, to avoid the stress and arrive at your destination feeling calm and relaxed.
First choice is to always fly nonstop. Each additional flight is another opportunity for delay.
Use smaller airports with less traffic and chances are you'll avoid long lines and rushes.
The earlier in the day you can travel, the better. It's like being the first to visit the doctor—the later you visit the more likely the doctor will be late.
Don't wrap gifts. Enough said. In fact, send gifts ahead of time and avoid check-in issues or extra baggage fees.
If you can, stay away from airports that are prone to sour weather. That's just asking for trouble.
And finally, pack light.
Bon Voyage, Business Class Friends!
Give our travel insiders a call Today
Search for our best estimated quote or call for today's lowest price.