American & US Airways Combine Flier Programs in 2015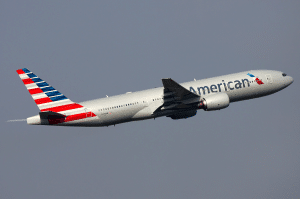 Earning flyer miles toward our cheap business class tickets is about to get a little more confusing.
The president of American's AAdvantage program has reassured frequent flyers of American and US Airways that their miles will be safeguarded as the mileage balances of both airlines are combined in 2015.
There is no precise date yet for the merging, but plans are in motion.
Changes include extending flyer classes, integrating US Airways into American's frequent flyer policies, and realigning the redemption thresholds.
One immediate action that starts today is a same-day upgrade benefit to elite-level flyers for both airlines.
US Airways elite Dividend Miles members can request same-day upgrades for flights on American. The upgrades are a first-come, first-served basis and will be available on American flights within the US, including Central America, Mexico and the Caribbean.
"In the meantime, continue to book travel and earn miles as you normally would," said Ruth in an email to members, "we will follow up with you when we begin the process of integrating accounts, but rest assured your miles and elite status are safe as we work to combine the two programs."
See more here: combining flier programs
Give our travel insiders a call Today
Search for our best estimated quote or call for today's lowest price.