AMX Making Changes for Cheap Business Class Seats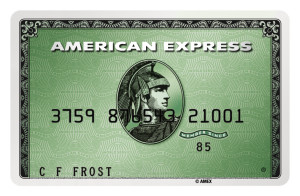 The American Express Card is making changes to their Membership Rewards program.
Starting in 2015, you will no longer receive 15,000 bonus points when you spend $30,000 with the Premier Rewards Gold card.
The card charges $175 annual fee, but if you're not getting points, using the card and paying the fee seems pointless when there are so many other cards that have more to give.
For instance, the AMEX EveryDay Preferred still provides points.
Often, these cards will run an incentive program later in the year, so we'll keep our eyes open for those and let you know.
Bon Voyage, Cheap Business Class Friends!
Give our travel insiders a call Today
Search for our best estimated quote or call for today's lowest price.