An Easy 3,000 Toward Cheap Business Class Seats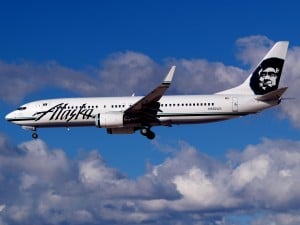 We're always on the look-out for special deals and ways to earn more frequent flyer points. There's no greater feeling than flying cheap business class seats for free.
Here's a great little opportunity to earn 3,000 miles with Alaska Airlines.
Now before you explain that you're not an Alaska Airlines member, keep this in mind; Alaska has partner airlines and the points earned through Alaska Airlines are good for those other airlines. Here is a short list of affiliates; Cathay Pacific, Korean Air, AirMexcio, AirFrance, Delta, Qantas, America Airlines…
Here's the deal! As an Alaska Airlines Mileage Plan member, if you join Rocketmiles, you will earn 3,000 points when you make your first hotel booking via the Rocketmiles website. You will also earn any additional points for the cost of the hotel.
This special ends September 30, 2014, so get busy.
The hotel stay must be booked through http://www.rocketmiles.com/alaskaair-3k-bonus and checkout must occur by Feb. 28, 2015.
This is limited to first-time customers of Rocketmiles and the bonus is offered once during the promotional period for new bookings only. Here's your link to a quick 3,000.
http://www.rocketmiles.com/alaskaair-3k-bonus
You'll be a Cheap Business Class Aficionado before you know it!
Bon Voyage Friends!
Give our travel insiders a call Today
Search for our best estimated quote or call for today's lowest price.