Best Credit Card Bonuses for Cheap Business Seats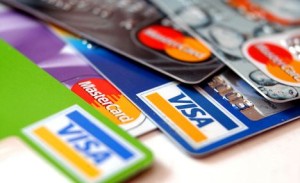 As the economy improves, credit card companies are vying for big spenders by offering bigger and better sign-up bonuses.
These bonuses can make the upgrade to cheap business class seats happen quickly.
We're comparing three cards—Visa Black, American Express Platinum, and Citi Prestige—to determine who has the best sign-up bonuses going on at this time.
American Express Platinum offers 40,000 points after spending $3,000 in the first 3 months. That's one of the largest sign-up bonuses available, and the biggest in our group of three cards.
Citi Prestige card offers 30,000 points when you spend $2,000 in the first 3 months and Visa Black Card gives 25,000 points when you spend $1,500 in the first 90 days.
Visa Black Card points are valued at about 2 cents each, which means your'e saving $500 on a toward your cheap business class seat, however, the Platinum cards points are roughly valued at 1.8 cents, and Citi Prestige at 1.5, which means the big haul from AMX saves you $720, while Citi saves $450.
Clearly, AMX offers the greatest value for sign-up bonuses at this time.
Bon Voyage, Cheap Business Class Aficionados!
Give our travel insiders a call Today
Search for our best estimated quote or call for today's lowest price.