Big Tip for Business Travelers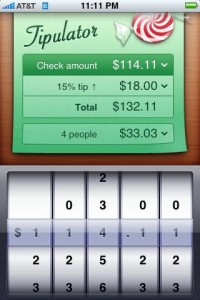 There are apps for just about anything, and many of them don't hold up. But for international business travelers, this particular app could save the day.
It's difficult enough at home to figure out a tip and split the bill, but imagine you're in Japan or Saudi Arabia. Being sure to get figures accurate could be the different between an insult and getting the deal.
This handy and convenient app—Tipulator— is available for both the iPhone and Android. Yes, you can use the calculator on your phone, but with Tipulator, there is no chance of miscalculation.
Tipulator has made the top fifty list of best international travel apps. Check it out and let us know how you like it.
Bon Voyage, Cheap Business Class Friends!
Give our travel insiders a call Today
Search for our best estimated quote or call for today's lowest price.