Boarding Pass Perks You've Been Missing
In the age of digital, it may surprise you to know that the old fashioned boarding pass may offer hidden perks.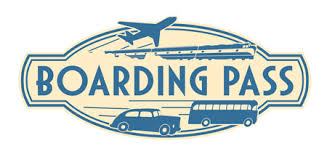 While travelers have watched pillows, blankets, movies and meals disappear, they may find some special incentives hidden within their boarding passes.
For instance, Virgin America boarding passes allow passengers a free scoop of Humphry Slocombe's ice cream. Of course, it's only available in San Francisco, and only until the en dof 2014.
However, many other airlines have special offers that extend well past the new year. How about a free night of skiing at Steamboat Ski & Resort in Colorado, or a free day-of-arrival pass for out-of-state travelers at Alaska's Alyeska Resort, or how about free wine-tasting, or access to museums or galleries?
Naturally, different airlines have different perks to offer, but now that you're aware they exist, be sure to check out your boarding pass to see what you've been missing.
Bon Voyage!
Give our travel insiders a call Today
Search for our best estimated quote or call for today's lowest price.