Bonus Points for Cheap Business Class Seats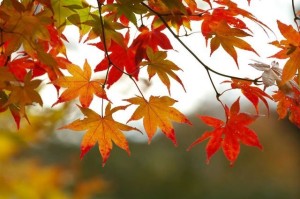 Fall is a great time to keep your eyes open for Cheap Business Class point specials. Starwood members can count on some kind of fall program, and if you register by October 31, 2014, you'll be able to join the other members who earn double or triple Starpoints for dining and sleeping.
This promotion begins September 15 and ends December 15, 2014.
Double Starpoints on stays of two or more eligible nights, and triple Starpoints on eligible stays that include a Friday or Saturday night. There are some exclusions and non-participating hotels, so be sure to check the Starwood list of participating hotels.
For dining awards, the Starwood SPG Triple Crave promotion is good for dining Monday through Thursday, on purchases of at least $50 at participating restaurants. Register by November 30, and start dining to earn those Cheap Business Class points by December 30, 2014.
If you visit a Starwood hotel and only feel like dining, remember to write you SPG number down for the check and you'll earn the regular SPG points in addition to the triple points from this offer.
Bon Voyage, Cheap Business Class Aficionados!
Give our travel insiders a call Today
Search for our best estimated quote or call for today's lowest price.