British Airways' New Dreamliner First Class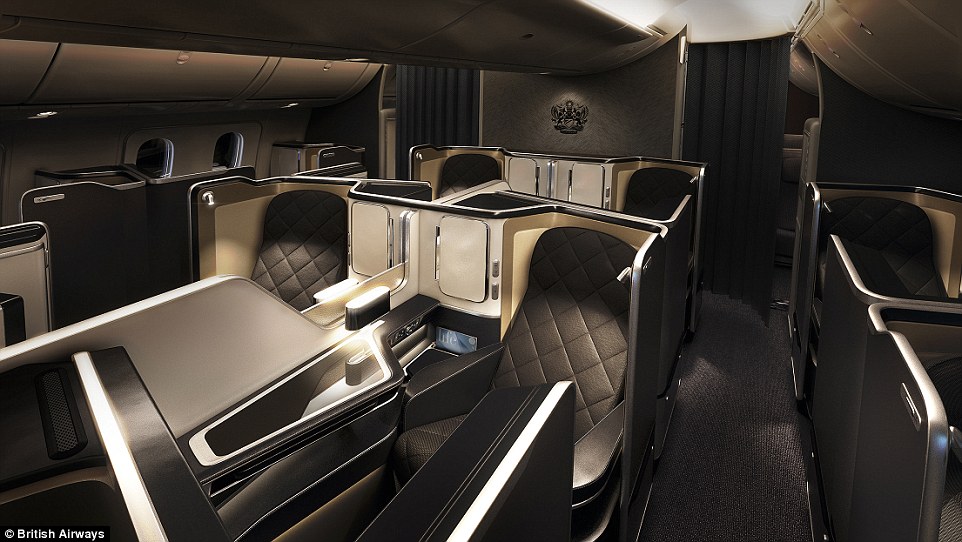 The end of September will be bringing a load of luxury to those flying first class on British Airways. The new ultra-elegant, super exclusive seating will be featured on the airline's new Boeing 787-9 Dreamliners. With flights starting to Delhi, Abu Dhabi, and Muscat, there's plenty of opportunities to experience the chic new first class of British Airlines.
In a supremely sleek and classic design that evokes a James Bond-esque feel, the new British Airways first class is a cut above the rest. In terms of exclusivity, there are only eight seats available in the first class cabin per Dreamliner. Designed based on feedback from their customers, the airline wanted to emphasize "comfort at the heart of the experience."
A new smart-phone-like handset allows for interaction with two screens – including the 23-inch fixed television – during all aspects of the flight, including take-off and landing. Special cabin pressurization means less dry throats and eyes and an overall more comfortable flight. Extra storage allows for the careful stowing of coats and jackets without having to leave your seat.
Give our travel insiders a call Today
Search for our best estimated quote or call for today's lowest price.