Business App by TravelNerd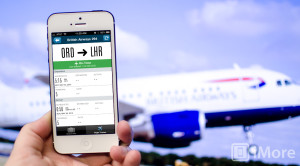 You're enjoying the last few minutes of your cheap business class seat, while the plane taxis to the gate. You pull out your phone and find a map of the terminal, locate the restroom, where to grab that cup of coffee and locate the nearest taxi.
When business travel has you running from airport to airport, having a personal navigation system on your phone may help tremendously if you're crunched for for time or traveling through a new airport.
TravelNerd has created an app that allows busy business travelers to get information and maps for hundreds of different airports around the globe.
The app also provides information on ground transportation, parking, fees, terminal maps, bathrooms and even coffee.
Find the app, Airports by TravelNerd at www.Travelnerd.com and bon voyage, Cheap Business Class friends.
Give our travel insiders a call Today
Search for our best estimated quote or call for today's lowest price.