Business Class Seating Variations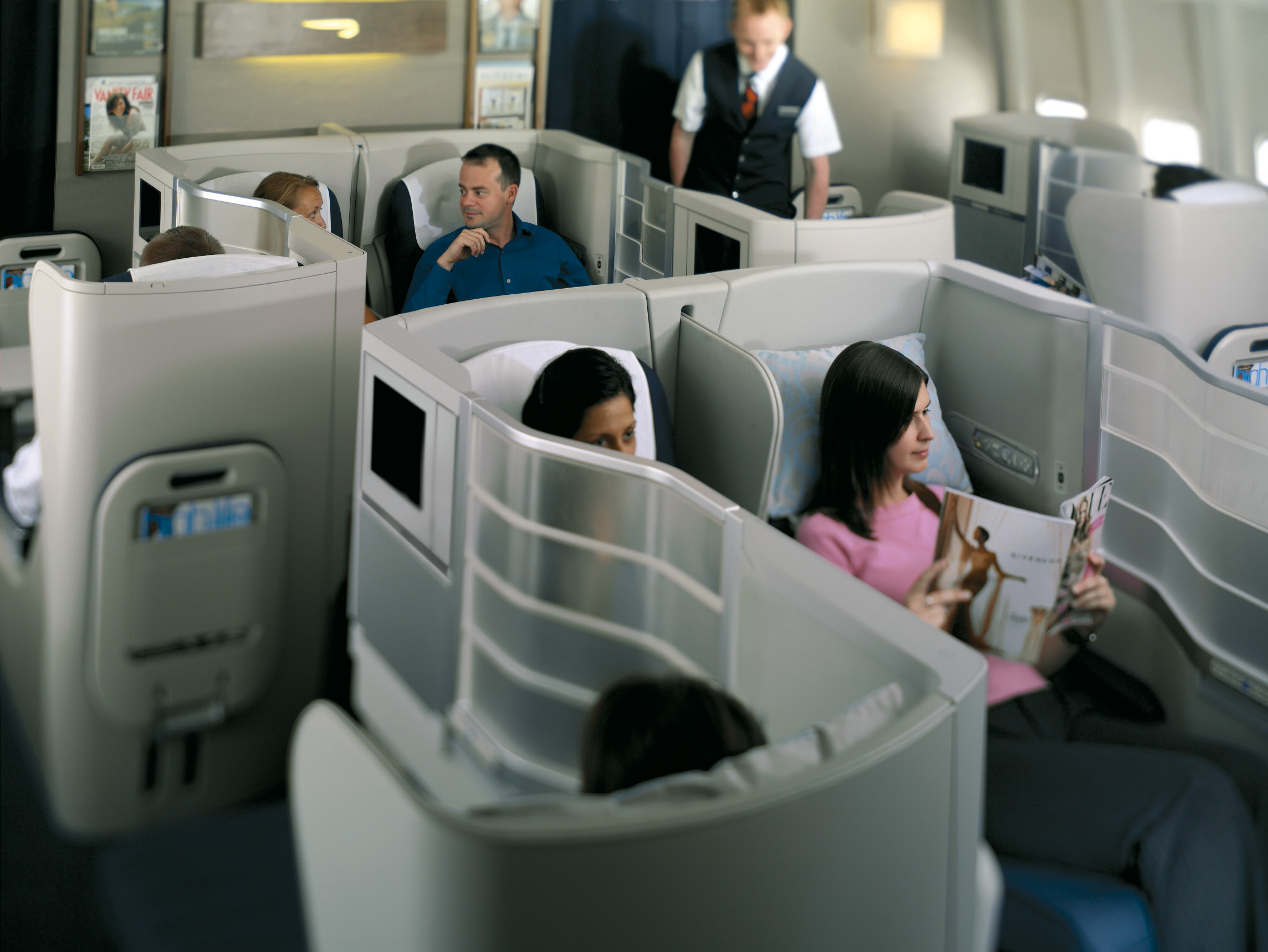 With growing interest in business class tickets comes greater variability of seating design for both domestic business class as well as international business class. For cheap international business class airfare, it's good to know what your options are in terms of experience.
Eurobusiness and Recliners
While the amenities offered by the airline may make a flight in Eurobusiness or Recliner seating a perfect one, these seats are only a slight improvement on economy seating and offer either a blocked middle seat or slight reclining. These seats retain efficient space usage in business class and are best for shorter, domestic business class flights.
Cradle and Angled Lie-Flat
Cradle seats and Angled Lie-Flat seats are both seen as intermediate sleep-friendly seating, providing greater reclining and leg-rests in order to facilitate rest on discount business class travel. These seats allow for greater ability to sleep, but are generally not seen as the preferred seats for especially long, international business class travel if one has the option to get fully flat seats.
Parallel or Staggered Fully Flat Beds
In the fully flat bed seat market, there are seemingly endless arrangements of seating, all with varying levels of privacy, personal space, and individual access to aisles. In general, once you're fully-flat you're going to be enjoying your international business class flights much more, especially on some of the newer aircrafts.
Superbusiness
The newly-developed (and yet to be released) superbusiness seating for business class is, according to Qatar Airways, going to be even nicer than first class and provide a more customizable, luxurious business class flight experience. Though not yet released, models for superbusiness class seating are being revealed.
Give our travel insiders a call Today
Search for our best estimated quote or call for today's lowest price.