Business Class to La Tres Chic French Riviera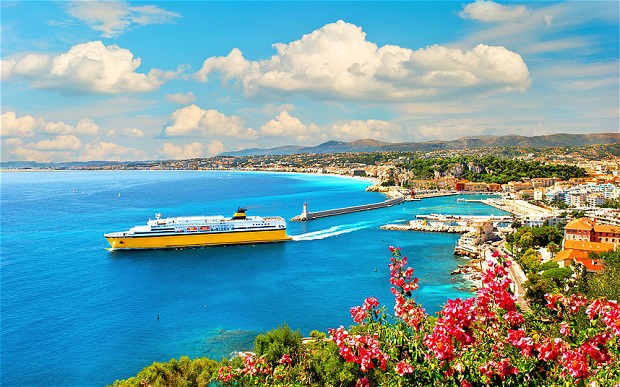 CheapBIZClass wants to send you on a truly decadent journey to the French Riviera for a late summer retreat. Our last minute business deals will get you out of your world for a few days and into the South of France where you can play in the Côte d'Azur before winter descends. Our incredible late summer deals on luxurious first class seats will take you to St. Tropez, Cannes, Antibes, Cap Ferrat, and Nice.
Indulge in hors d'oeuvres as the sun sets on the Mediterranean. Take advantage of the numerous Michelin-rated restaurants and superb cuisine of the La Scena, Collette, Les Pecheurs, or Le Moulin de Mougins. Sip world-renown wines and cocktails at some of the most beautiful views in the world.
Relax into the incredible pampering that a luxury resort or hotel in the Riviera can offer you. Find a cozy bed and breakfast in a quiet, quaint coastal village. Get your way into the Hotel du Cap-Eden Roc where reservations can only be had at the request of regular guests.
Let loose in ultra-chic nightclubs like the Les Caves du Roy or Le Baoli. Visit a coastal casino and play your odds. Shop for luxury clothing and couture jewelry at the Promenade in Cannes. Swing a round of gold at the Le Prince de Provence.
Whatever you do, enjoy these incredible sites by saving big on air travel. Our last minute first class flights and last minute discounted first class seats will leave you with enough in your budget to explore all of the excitement and beauty that the French Riviera has to offer.
Give our travel insiders a call Today
Search for our best estimated quote or call for today's lowest price.