Can Your Social Media Status Get You Hotel Discounts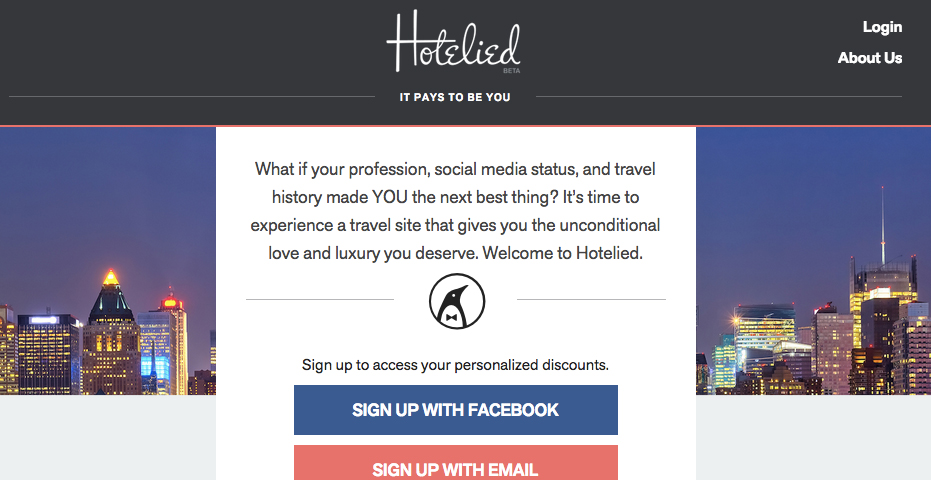 How can social media help you get cheaper hotels while traveling?
A hotelie, like a foodie, is someone with hotel smarts.
"A Hotelie," explains Zeev Sharon, CEO and Founder, "is someone who's in the know, gets access to discounts and rates that no one else knows, so, 'you've been hotelied' is you've been admitted into this group in the know."
What is Hotelied?
A booking site for hotels that provides discounts based on social media presence and information.
Using posts, and other information, Hotelied matches you with hotels that match your interests and personality, as long as you are into luxury hotels.
"Hotelied works similar to an online dating site that," says Sharon, "as opposed to it being a one-sided marketplace both parties basically create a profile that describes who they are. Both parties get to say what they're looking for on the other side and our system makes the ideal match."
Hotelied relies and boasts that their specific matching program is what makes them so unique and wonderful. They also promise not to share your information. This sounds like it could offer some nice advantages if the discounts are good, but with fewer than 20 participating hotels so far, the choices are fairly limited.
Give our travel insiders a call Today
Search for our best estimated quote or call for today's lowest price.