Chase Ups Spending Limit for Cheap Business Class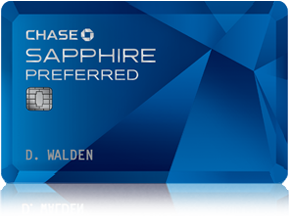 There are many ways of collecting points for your cheap business class seat. And as most of you are aware, credit cards are the fastest and most direct route to point accumulation.
We've discussed many cards on this site, including the Chase Sapphire Preferred card. This card offers a nice initial reward amount and the annual fee is waived the first year. And with most cards, the client is required to spend a certain amount within the first three months.
Chase has switched things up a bit. They're still giving 40,000 Ultimate Reward points that can be transferred for ultimate point maximization, but they have increased the spending limit from $3,000 in three months, to $4,000 in three months.
While this is not egregious enough to boycott the card, it is a big move. The card is still very valuable in terms of points and because there's no annual fee for the first year, you'll still get your dollars' worth.
Bon Voyage, Cheap Business Class Point Collectors!
Give our travel insiders a call Today
Search for our best estimated quote or call for today's lowest price.