Cheap Business Class Seating is One Card Closer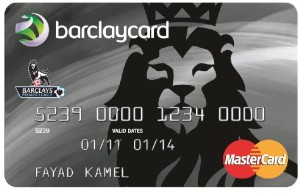 Barclays Premier Miles & More has joined the race to get more clients by offering a very sweet 50,000 mile bonus when you spend $5,000 in 90 days.
These points are a great way to get you into business class seats with a minor investment.
The Barclays Lufthansa card has some very nice perks. For international travelers, you'll enjoy making purchases without paying foreign transaction fees. Additionally, the card offers exclusive travel benefits such as baggage delay and trip cancellation insurance.
One of the nicest perks of this card is the annual companion ticket. Naturally, card holders earn points for every dollar spent, and even more points when they spend with integrated airline partners.
To top it off, they offer a 0% introductory APR for 15 months on special balances. Check out their site for specific information and don't forget to pick up your FICO score.
Give our travel insiders a call Today
Search for our best estimated quote or call for today's lowest price.