Cheap Business Class Seats Are Not Created Equal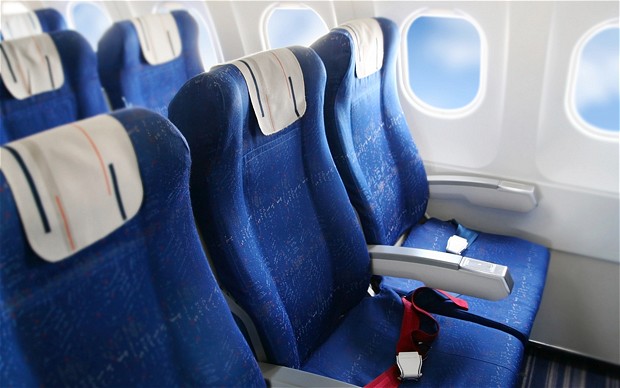 There are many reasons frequent flyer programs are immensely popular. Between flying for free, or less, to traveling in comfort for less, the airlines have us hooked. They know that cheap business class seats are desirable, and absolutely possible.
But did you know that all seats are not created equal? Airlines have different types of business class seats? For instance, the seat width varies, the seat pitch, and the angle at which the seat can recline.
Seat pitch is the fancy way of saying leg room. Of course, our bodies have changed over the decades, and so too have the airlines.
Most business class seats range from a scant (I'm being sarcastic) 42 inches up to 80 inches, although a few dip as low as 34 inches. The average is about 60 inches or about 5 feet, which makes a very comfortable cheap business class seat indeed.
Originally, seat width was based on a man's hips. This didn't take into account his shoulders, which are generally wider than a man's hips. While the average for business class seats is around 21 inches, the width ranges from 19 inches up to 32 inches of hip space.
But the true test of a comfortable flight is the reclining angle. There are several categories; recliner, angle lie-flat, flat bed, and suites.
Naturally, the angle you prefer to recline or lie is mostly a matter of taste, activity and time aboard. The longer the trip, the more likely you are to want to snooze. A flat bed seat or suite is a great option. The recliner seat may a better choice for shorter flights.
Whichever your taste, it doesn't hurt to ask which type of seat you'll enjoy when you book your next cheap business class trip.
Bon Voyage!
Give our travel insiders a call Today
Search for our best estimated quote or call for today's lowest price.