Checkpoint Friendly Bags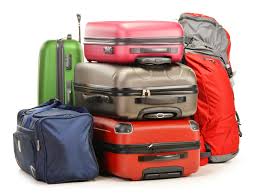 Starting your cheap business class trip in a long screening line can not only be irritation, but it can cause you to miss your flight.
The Transportation Security Administration is trying to do something about it. They have worked with luggage manufacturers to produce electronic carry-on bags that meet X-ray requirements while laptops remain in the bag. Imagine the time that could save.
They call the bags "Checkpoint Friendly" and the idea is that nothing will interfere with viewing the laptop. Before purchasing a bag, be sure it's has a designated laptop-only sleeve. It must be able to lay flat on the X-ray belt, and there should be no metal snaps, zippers or buckles inside, underneath or on the top, and no pockets. Basically, don't pull a Michael Jackson.
If your bag cannot present a clear image, you will have to remove it for necessary screening.
TSA does not endorse any particular bag, and there's no promise you won't have to remove it, but once we all get proficient at packing our "Checkpoint Friendly" bags, those checkpoint lines will move a lot faster.
Bon Voyage, Cheap Business Class Friends!
Give our travel insiders a call Today
Search for our best estimated quote or call for today's lowest price.