Children in First Class: Creating a Family Zone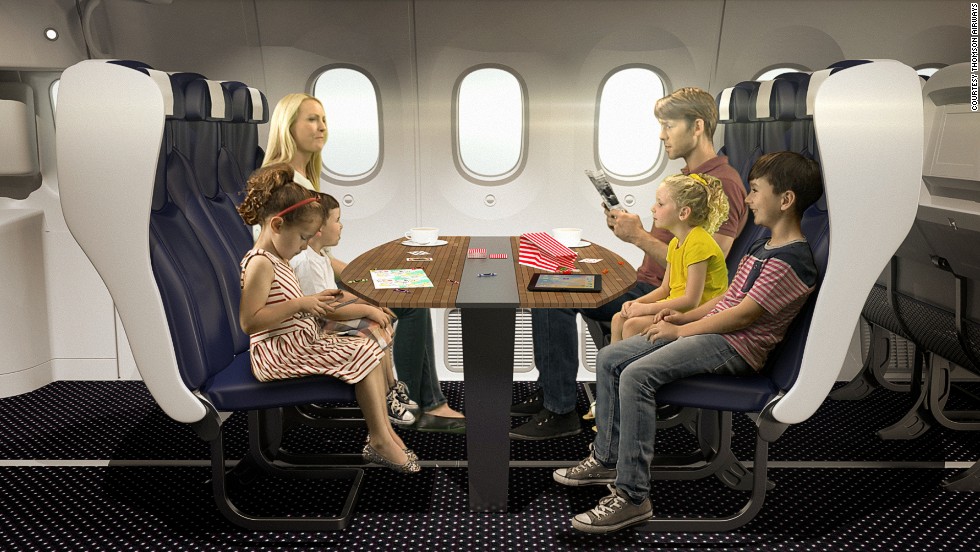 One of the most common complaints filed with airlines and flight attendants is related to children and families in first and business class. When customers are spending thousands of dollars for a luxurious long-haul flight, the last thing that they want to hear is a screaming child seated nearby. Airlines feel powerless to help the situation and everyone is miserable.
Similarly, for families that have spent the money and earned the miles and want to enjoy a nicer experience in business class or first class, the ability to stretch their legs and relax on what would otherwise be a grueling flight can sound like a dream-come-true. It is also their right as elite customers to be able to choose their experiences, even if they may not be able to anticipate the individual reaction of their children on each flight.
Thankfully, there is a growing interest in creating a luxury family class cabin on flights. And it's beginning with Virgin America and Richard Branson. Branson mentioned recently that a children-friendly cabin may be a possibility in the future, saying, "I would love to introduce kids' class. It would be a separate cabin for kids with nannies to look after them." Similarly, other airlines, like Thomson Airways and China Airlines, are developing seating configurations that are more comfortable and relaxing for parents and children.
Give our travel insiders a call Today
Search for our best estimated quote or call for today's lowest price.