Discover It Card Offers 5X Deals To Support Travelers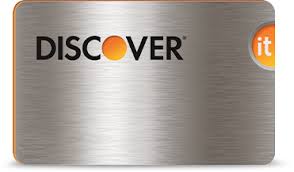 When traveling, regardless of where, credit cards are our best friend. When our cards can do double-duty, it's a winning situation. Building points for cheap business travel, or money back, works to our advantage.
We recently discussed the Chase Freedom card 5X points award, and we want to get you up to speed on the Discover It card. It's similar to the Chase card, in that it offers points back and cash back, though there is no sign up bonus.
Regardless, Discover It has created a quarterly plan for their points/cash back program for 2015;
Q 1 (January 1 – March 31): Gas & Ground Transportation
Q 2 (April 1 – June 30): Food & Fun
Q 3 (July 1 – September 30): Summer Spruce Up & More
Q 4 (October 1 – December 31): Holiday Shopping & More
Clearly, the categories are a little more vague than the Chase Freedom card, but in some ways that may be a better deal. Ground transportation could include a large variety of categories, and before we say it definitely covers specific services, the best advice we can offer is to check into for yourself. However, we can say that racking up $1,500 in gas purchases sounds pretty easy.
In addition to the 5% back, you also earn 1% back on everyday purchases. Additionally, you won't pay an annual fee, or an over-limit fee, and you can easily redeem your advances in quite a few ways.
If you have both cards, you probably won't find much overlap, although Q2 appears to focus on restaurants, but hopefully there will be other merchants included as more of the 5x earning calendars are released by both issuers.
Give our travel insiders a call Today
Search for our best estimated quote or call for today's lowest price.