Duo Outsmarts Baggage Fees with Comic Effect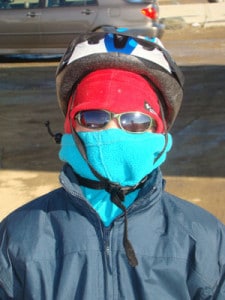 The lengths to which some folks will go to avoid fees is sometimes delightful for the rest of us. Rarely do we get a good laugh during check-in, but this duo from San Francisco happily gave travelers on an economy airline in Singapore an entertaining eyeful.
The two men were told their luggage was over the free limit, but instead of complaining and paying the $130 fee, the two layered on clothing to great comedic effect. Hats upon hats, pants tied around necks and layers of pants and shorts.
What does this have to do with cheap business class seats, or the aficionados who crave them? Nothing really, except that you won't see this routine in business class.
The two travelers were allowed to proceed with their layers, but were warned that the staff would check up on them pre-boarding to make sure they hadn't stuffed their bags again.
Flying cheap business class seats has its perks—generally free luggage check in—well worth the game of collecting frequent flyer miles.
Bon Voyage, Cheap Business Class Aficionados!
Give our travel insiders a call Today
Search for our best estimated quote or call for today's lowest price.