First Class Christmas Getaways in Europe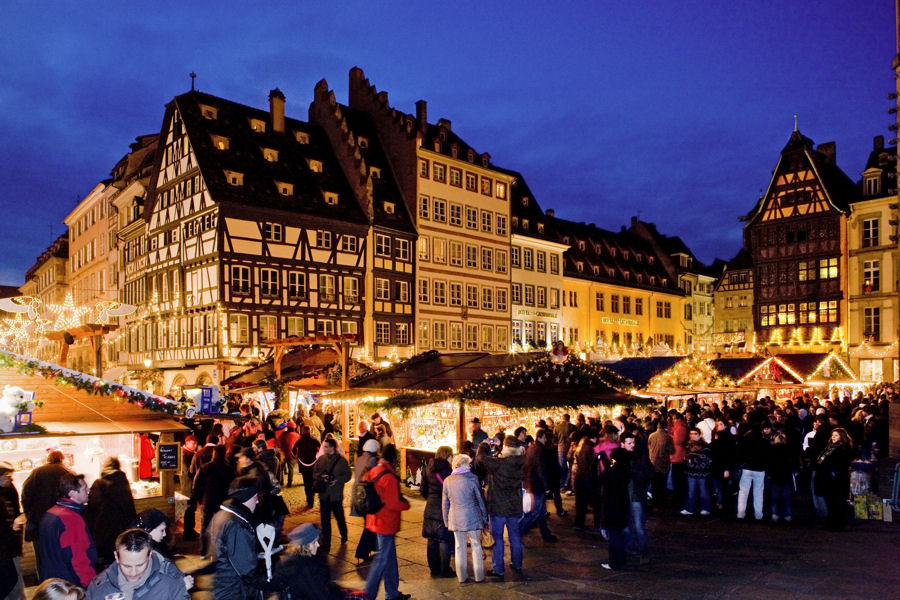 With the holidays upon us, it's time to start thinking about where to spend them. Thankfully, whether you prefer flying cheap business class or discounted first class, you can enjoy a luxury flight to Europe for the holidays for next to nothing. And in Strasbourg, France, a little place called Christkindelsmarik is just the place for the perfect quaint, joyful holiday getaway.
From it's children-only ice rink in Place Dauphin to the crowned jewel: The Great Christmas Tree of Place Kleber, this delightful winter getaway is incredible for solo trips, couples, or the whole family. Founded in 1570, Christkindelsmarik is the oldest and most renowned and cherished Christmas markets in Europe. With parades, entertainment, sweets and delectables, and gifts galore, this old-world market is the epitome of a winter wonderland.
But for those who want to get away from the crowds, Strasbourg also offers excellent skiing opportunities, chic shopping, and five-star resorts and spas for prime pampering. Staying at the Chateau d'Ile of Sofitel Strasbourg Grande Ile are close enough to the quaint historical sights while providing a luxury getaway and first class experience. To make the most of the holidays, book your first class flight to beautiful Strasbourg today.
Give our travel insiders a call Today
Search for our best estimated quote or call for today's lowest price.