Flying International First Class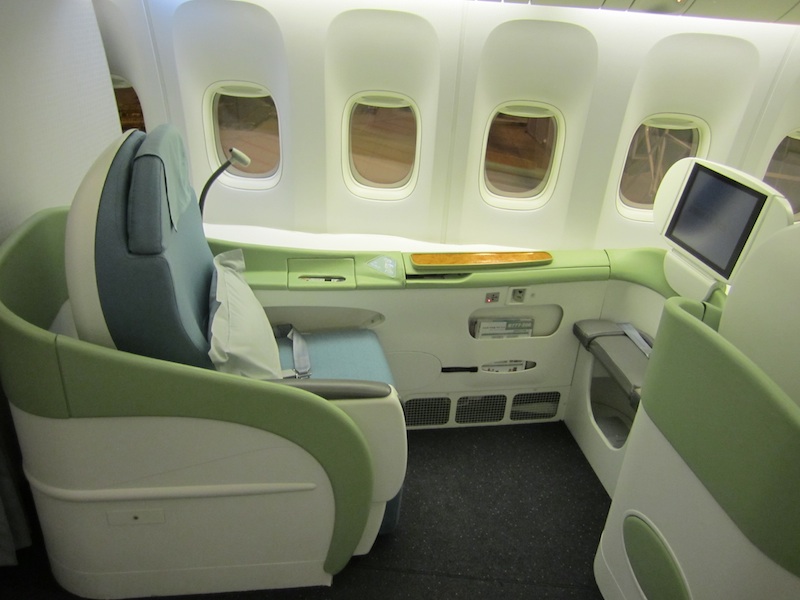 With so many improvements and upgrades being made to the already over-the-top high-end first class, it can be hard to decide which airline to take. Lucky for you, we at CheapBIZClass.com are well-versed in the finer things in life, and are happy to help you get acquainted with all of the best international first-class cabins.
All Nippon Airways
It starts when you arrive: a personal closet for coats and shoes during your flight. From there, enjoy your own first class cabin with ample storage and tables for a delightfully uncluttered journey. A personal 23-inch LCD wide-screen television links up with your USB-connected device. Make international calls with your own private international telephone, powered by a personal satellite.
Thai Airways
Royal First Class on Thai Airways is a cut above the rest. Expect to be greeted with chilled champagne and caviar in your private, 8-foot-long suite. Extra-wide seats convert easily into a fully-flat bed. Entertainment comes in the form of 300 different programs offered on your own 23-inch flat screen. Those flying out of Bangkok's Suvarnabhumi Airport can be treated with a full-body massage before takeoff.
Swiss International Air Lines
In terms of options, Swiss International Air Lines' first class seats are very accommodating. Want a lounge armchair? Easy. Prefer a table for two? Done. Want some shut-eye in a 6.5ft bed with privacy walls and a fluffy mattress? But of course. Pajamas are included here, as are fine toiletries by La Prairie, with toothbrushes and toothpaste, earplugs, eye masks, socks, and skincare products.
Korean Air
Also offering total seating varieties is Korean Air's first class cabins. These seats are able to be converted into a lie-flat bed, a sleeper ottoman, a lounge chair, or armchair. Privacy partitions and walls are standard, as are individual reading lamps, free noise-canceling headphones, and your own personal LCD television. Bonus: the sleek, mod design of the first class cabins are relaxing to the eyes and completely adorable.
Give our travel insiders a call Today
Search for our best estimated quote or call for today's lowest price.