Get Away On First Class to The Republic of Georgia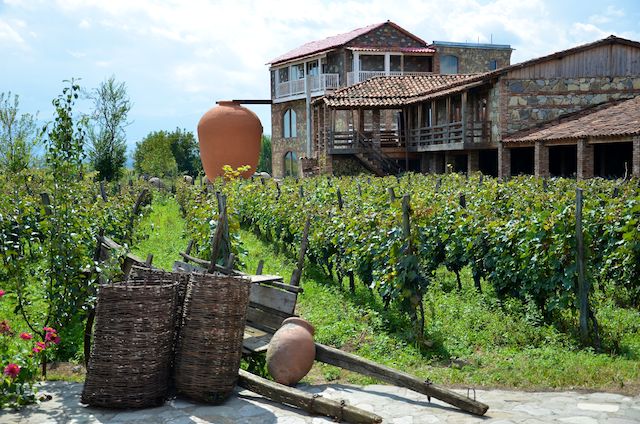 Whether you're a vintner yourself or just a lover of fine wine and luxury living, the Republic of Georgia should be on your list for exotic and rich getaways in 2016. With a wide array of cultures and historical destinations, the Republic of Georgia is an intoxicating getaway just waiting to happen.
While not yet on everyone's radar for top wine and fine living getaways, Georgia offers the first class flights of fancy that allow for total immersion in a largely un-Westernized country while having total access to the comforts of home. This slightly obscure, but soon to be big, destination offers powder snow skiing, historical castles, and incredible dining. For the wine lovers out there, you can explore the origin of wine production and the 500 different varietals of grapes the country boasts.
Ker & Downey's new 8-day Georgian Panorama tour provides a totally bespoke getaway into the Republic of Georgia. Your first class flight takes you to the breathtaking cultural capital of Tbilisi. From there, the breathtaking heights of the Caucasus Mountains allow for every outdoor recreational activity imaginable. Complete your getaway with a heady trip to the Kakheti wine region to sample the delectable selection of varietals nearly unheard of in the global wine market.
Give our travel insiders a call Today
Search for our best estimated quote or call for today's lowest price.