Korean Air, Asiana Differ In First Class Approach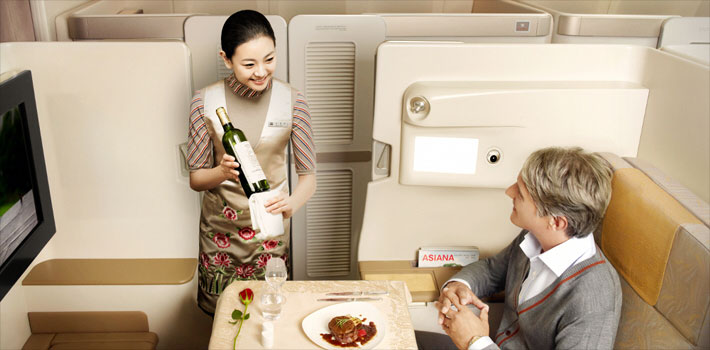 South Korea's two largest international airlines are both making changes to their first class cabins, and it's anyone's guess which will have more success for the companies in the long run. While so many airlines across the globe are pushing for an increasingly luxurious and sleek experience for their passengers, it still remains to be seen whether this will pay off in the long run for these airlines.
Asiana Airlines has seemingly decided that first class is just not worth it and has decided to remove all first class cabins from their fleet minus the first class seating on their Airbus A380 flagships. The Asiana Airlines first class uses the Stelia Solstys suite seating to ensure a seemingly more exclusive and ultimately luxurious long-haul flight.
However, Korean Air is taking a decidedly different approach and has chosen to expand their first class offerings. The airline will be refitting its Airbus A330 first class seating as well as installing brand new first class cabins on their Boeing 747-8I aircraft. The new A380 first class seating, however, is less suite-like and thus easier to make available to a larger number of passengers.
Give our travel insiders a call Today
Search for our best estimated quote or call for today's lowest price.