Leading Business and First Class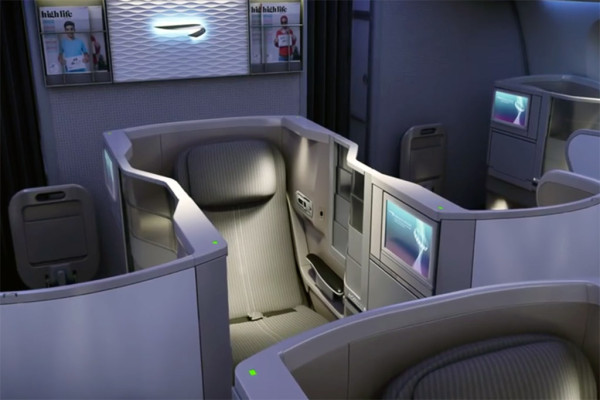 International business class and first class flights are up in every major poll conducted over the past few years. The uptick is not simply due to an overall increase in air traffic; leading international airlines are upping the ante on what's expected in the first class and business class flight experience. At CheapBIZClass, we want you to know the best flights on the market. Here are a few of the top contenders:
British Airways A380 First Class
British Airways ensures every first class passenger enjoys a very generous 31-inch-wide seat that folds flat into a 6-foot 6-inch fully-flat bed. The mattress is quilted and comes with a cotton duvet and superb comfort technology. Each seat has two tables and boasts a leather-trimmed writing desk for optimal efficiency. A 15-inch television with USB and RCA ports allows for entertainment and soft cotton pajamas mean total comfort during your flight.
EVA Air B777-300ER Royal Laurel Class
The Taiwan-based EVA Air utilizes top-tier technology to ensure the most classy in-air experience. All seats electronically convert into a 6-foot 6-inch fully-flat bed and come with pajamas, noise-cancelling headsets, and top amenities packages. The in-seat communication system allows for SMS message and telephone communication, while touchscreen televisions, USB, and iPod ports allow for total technological connectivity.
Singapore Airlines A380 Suites
These suites come not only with elegant privacy options built in, but also feature some of the top service in the airline industry. All suites include sliding doors for total privacy, and are furnished in elegant leather and rich wood accents. A hotel turndown service comes with fine linen and full-sized pillows. A 23-inch LCD television and a specialty food menu tops the experience of luxury.
Give our travel insiders a call Today
Search for our best estimated quote or call for today's lowest price.