Luxury First Class Airlines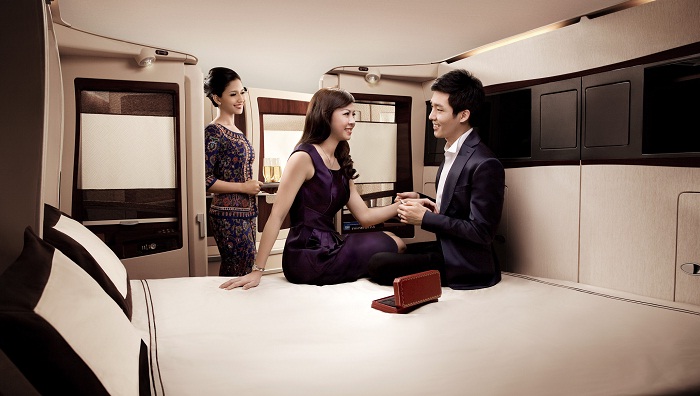 At CheapBIZClass.com, we obviously like to highlight the finer things in life. This includes shining a spotlight on some of the best first-class cabins at top international airlines from across the world. With first class seats being bumped into more and more chic territory, some of the top first class airfare is an ever-changing list. Some of our recent favorites:
Lufthansa
Lufthansa has been pushing the envelope on elite first-class experiences in European commercial air travel for years, and now is no exception. Lufthansa's first class in-flight entertainment spans an impressive eight languages which can be enjoyed in large, ergonomic seating. Seats convert easily to a fully lie-flat bed with a fluffy mattress topper, full pillows, and duvets. Wine picks are by elite sommelier Markus Del Monego, and served with cold caviar.
Qantas
Qantas Airways Limited is the elite airline out of Australia, and its easy to see why. A superb eight-course tasting menu is paired with an award-winning wine list. A la carte menus are also available, all designed by Chef Neil Perry. Seats are fully lie-flat and chart in at an amazing 6.5 feet in length. Plush sheepskin mattresses and adjustable leg and seat rests provide superior comfort. A guest ottoman allows for socialization.
Singapore Airlines
The first thing you'll notice when you get into your first-class cabin aboard a Singapore Airlines plane is the warm, ambient mood lighting. This is generally followed by excitement over the curved, fully private side panels and a great desire to relax in the 35-inch-wide seats that convert into 82-inch-long beds. When you wake, your very own vanity in the corner allows for an easy freshening up before you set out into the world.
Give our travel insiders a call Today
Search for our best estimated quote or call for today's lowest price.