Malaysia Airlines Rolls Out New Business Class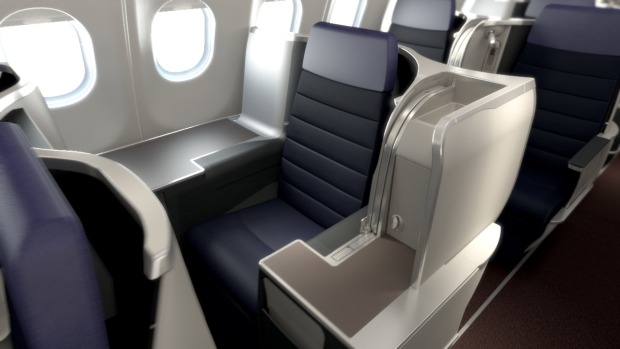 Malaysia Airlines is set to release its new business class cabins aboard the airline's A330-300 aircrafts. The new line will fly from Australia to Malaysia, providing plenty of competition to other top business cabins such as Emirates, Singapore Airlines, Cathay Pacific, and Qantas.
Unveiled in London this week at the World Travel Market, the new cabin has been scaled back in seating, allowing for larger, more comfortable business class seats. The new configuration is laid out in 1-2-1 and 1-2-2 arrangements – far more spacious than the old 2-2-2 that the company was using previously. Each seat comes with its own 16-inch Panasonic touch-screen television with entertainment.
All seats convert into a 76-inch lie-flat bed, a significant improvement over the angled beds that are currently available on the the A330. Christoph Mueller, CEO of Malaysia Airlines, said of the changes: "The new seats and configuration have been designed to give a superb space for work, play, or sleep. This product will make us more competitive against other full-service carriers and is part of the airline's push to be more customer centric, offering new, personalized and innovative products."
Give our travel insiders a call Today
Search for our best estimated quote or call for today's lowest price.