New App Brings Cheap Business Class Closer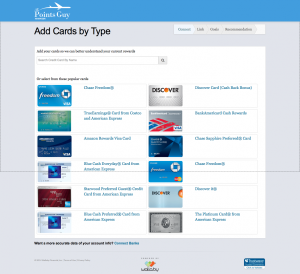 As most cheap business class point collectors know, credit cards are the fastest way to earn your business class seat. Now, there's an app that makes it even easier.
Imagine an app that can practically read your mind. TPG Maximizer can actually do better than mind reading, it can follow your spending habits, analyze them and compare them against the available cards that would maximize your spending.
"The free web-based solution helps consumers build the ideal mix of rewards credit cards."
If you spend a lot on gas, TPG Maximizer will compare the savings you're earning now and compare it to other cards and let you know which ones are the best deal. Besides assessing spending,"PG Maximizer also offers customized recommendations based upon the user's favorite airlines and hotels."
TPG offers a few other very useful tools. And the best part is it's free.
TPG Maximizer is available at https://maximizer.thepointsguy.com
Bon Voyage, Cheap Business Class Point Collectors.
Give our travel insiders a call Today
Search for our best estimated quote or call for today's lowest price.