New Business Class Seat Design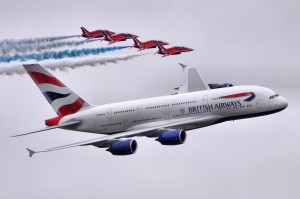 Cheap Business Class seats are already coveted for their comfort, but British Airways appears to making some changes. The airline has filed a design patent for new business and first class seats.
The middle seats would resemble a love seat, with a privacy screen. Additionally, a sliding ottoman would covert the seat into a bed. A drawer in the ottoman would hold personal items.
They're also considering a cocktail station for each seat, and a swiveling entertainment screen.
The menu also features a new delight—a pulled-pork sandwich. It took the chefs six months to master the recipe, but it sounds delicious; the pork is served with "apple, ginger and sultana chutney and a side of candy stripe beetroot, red beetroot and purple potato crisps".
Bon Voyage, Cheap Business Class Aficionados!
Give our travel insiders a call Today
Search for our best estimated quote or call for today's lowest price.