Oman Air's Business Class Lounge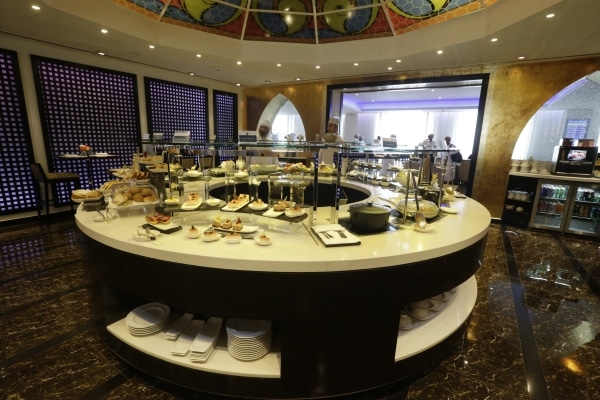 Oman Air's Business Class lounge at Muscat International Airport has once again garnered a lofty international award. First opening in January of 2011, the lounge has received numerous accolades for its elegant design and luxurious amenities. Paul Gregorowitsch, CEO of Oman Air, said, "[To] be listed as the best airport lounge in the Middle East… comes as no surprise…"
Oman Air's Business Class Lounge is located on the first floor of Muscat International Airport's terminal and serves the airline's most prestigious members. The atmosphere is an perfect mix of modern technologies and materials with thoughtful, elegant design.
In the lounge, top-tier customers can find a spa with massage rooms with bonus 15-minute complimentary massages. Men's and women's prayer rooms for those who wish are also available. A business center for those who have work to get done is available, as is superior meal service. Or, freshen up with a wash in a shower room. Oman Air is known or their hospitality, and this business class lounge is no exception.
Give our travel insiders a call Today
Search for our best estimated quote or call for today's lowest price.