Packing Pro the Cheap Business Class Way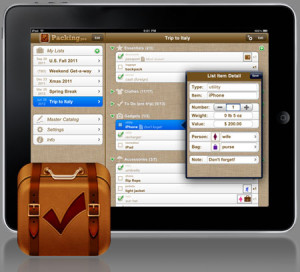 After many business trips, packing becomes somewhat easier, however, for those who still dislike packing, this new app is certain to help.
Packing Pro eliminates the need for guessing. You can make the list, and forget it, and there's never any need to rewrite it. With the ability to check tasks of your pre-trip to-do lists,
Build your customizable packing lists for yourself and any other number of travelers. The app allows you to take into consideration the number of days you're gone, the weather and type of travel you expect.
With over 800 items to choose from, there's never any need to wonder if you've forgotten anything.
Bon Voyage, Cheap Business Class Friends!
Give our travel insiders a call Today
Search for our best estimated quote or call for today's lowest price.