Qantas' New Lounge Another Reason To Fly Business Class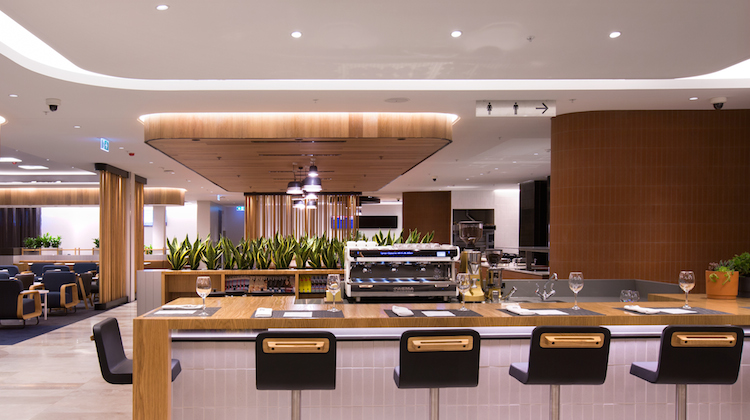 Qantas Airlines Limited has opened its newest swanky airport lounge in Perth Domestic Airport, Australia. The lounge is already being called the new benchmark for all airport lunges in Australia. Boasting specific zones dedicated to dining, rest, and work, the lounge is capable of hosting 350 business class travelers.
The pizza bar is already a huge hit, with a dedicated pizza chef serving up perfect pies on elegant cedar cutting boards. The make-your-own juicing station is perfect for a delicious and healthy pick-me-up, while the luxurious wine bar serves up perfect glasses of the finest reds and whites.
Swanky lounge furniture abounds and is accented by modern teak and pine lighting and tabling fixtures. Australia Business Traveller editor David Flynn states, "The five-hour plus duration of transcontinental flights compared with Sydney-Melbourne or Sydney-Brisbane, makes the lure of business class more appealing especially on those overnight red-eye flights."
Give our travel insiders a call Today
Search for our best estimated quote or call for today's lowest price.