Quick Elite Status Sweet for Cheap Business Class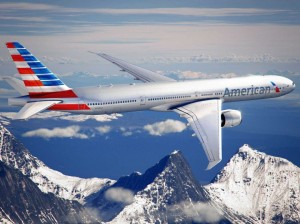 There is a shortcut to getting priority boarding and check-in, free bag checks and legroom. It's called a Challenge, and it's a shortcut to American Airlines Gold or Platinum elite status.
In order to earn your Gold elite status on AA, you must fly 25,000 miles, thirty segments, or earn 25,000 in a calendar year. For the Platinum elite on AA, it's 50,000 miles, points or 60 segments in a year.
By completing the Challenge, you by-pass the wait and move into those Cheap Business Class seats that much sooner.
To complete the AA Gold challenge, you will need to accrue 5,000 points from flying in a 90 day window and pay a $140 fee, however, that fee drops to $120 on September 16, 2014.
To complete the AA Platinum challenge, you will need to collect 10,000 points from flying in a 90 window, and pay a $240 fee, which drops to $200 on September 16.
Contact the AA customer service number (800-882-8880) to get all the facts.
Bon Voyage, Cheap Business Class Aficionados!
Give our travel insiders a call Today
Search for our best estimated quote or call for today's lowest price.