Several Ways to Get Free Business Class Seats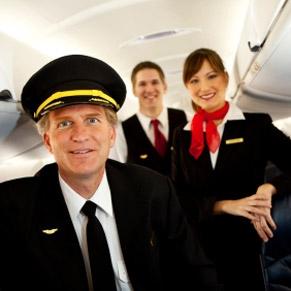 When all else fails, ask. It may not work very often, but in a survey of 1,000 airline employees, seventy-eight percent of them are likely, even willing, to give a free upgrade to business class for free.
The survey did show that nearly three-quarters of the airline staff "would not refuse an upgrade request" from the gold and silver members. Clearly, earning points for your cheap business class seats is only one of the perks—achieving special membership status on airline offers big perks as well.
Naturally, gold and silver members have the first opportunity to grab those comfortable business class seats first, but that doesn't mean you're out of luck; 14% of those who took the survey said they were very likely to respond positively to a polite request.
A few other reasons why you might get that special business class seat—not feeling well, traveling with children and even complaining about the airline's service.
Give our travel insiders a call Today
Search for our best estimated quote or call for today's lowest price.