The New, Affordable First Class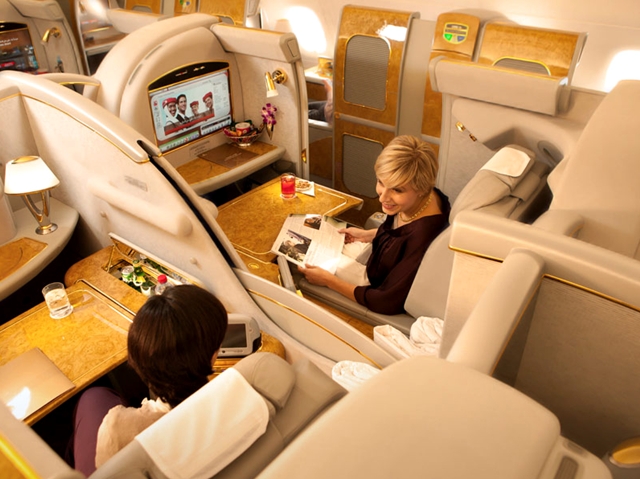 Good news for frequent travelers out there: discount first class fares are upon us. A recent study by the Airlines Reporting Corporation shows that first class airfare is going down in price. The airline analysis company concluded that over 200 million tickets sold between April of this year and the beginning of 2012 show a narrowing in the gap between prices for coach tickets and first class tickets. Further, the sales of first class tickets have also shown growth, indicating lowering in prices.
So, just how much more affordable is first class fare than it was in 2012? According to the study, the average first class ticket in the U.S. is more than $200 cheaper than they were in 2012, from $805 in April of 2012 to $577 in April of 2015. Further, first-class tickets sold at a 48% increase over the past three year period. So, what does this mean for those on frequent flier programs? Unfortunately, it tends to mean fewer free upgrades to first class seats. However, it also means significantly cheaper first class tickets offered exclusively to frequent flier participants. All in all, discount first class airfare benefits everyone.
Give our travel insiders a call Today
Search for our best estimated quote or call for today's lowest price.