The New Wild West: First Class and Ranch Luxury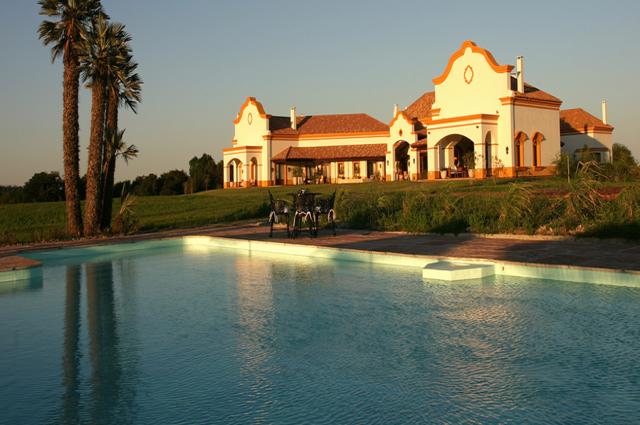 Dreaming of ranch life may bring to mind the wild expanses of Montana and Wyoming, but there are so many more international locations where you can indulge in for wild country living, horseback riding, and luxury log cabin living. For those seeking out a getaway where days include adventurous conquering of the land and evenings are spent in elegant seclusion, try booking a cheap first class to any of the following indulgent ranch locations.
Argentina's Estancia El Colibri in Cordoba boasts exquisite colonial-style architecture and every known luxury. Horseback polo and other estancia entertainment is standard day fare, while each guest room is lavished with surround-sound amenities and lush furnishings. Finnish saunas, Jacuzzis, and pools allow for total immersion in the finer things. Argentina's high-end guest ranches also feature Estancia de los Lunas and Posada de la Laguna.
If Argentina isn't your speed, jet off to New Zealand to enjoy the outstanding ranch living on the South Island. Whether at Grasmere Lodge, Matakauri Lodge, or Blanket Bay, the options for luxury ranch experiences is extensive. New Zealand's South Island offers such adventurous outings as heli-skiing, helicopter tours, horseback riding, and luxury spa services. With these first class exeriences, you'll never see ranching the same way again.
Give our travel insiders a call Today
Search for our best estimated quote or call for today's lowest price.