The Number #1 Strategy for Cheap Business Travel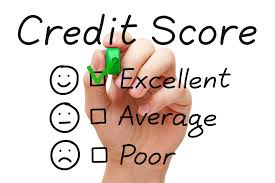 The Perfect Time To Plan
The new year is a perfect time to reassess your strategy for collecting points for your cheap business travel, and for creating new plans to attain your cheap, or free, travel goals.
As you know, credit cards are the primary source for collecting big points, fast. Leveraging your credit is critical to maximizing the credit card strategy.
If you're able to maintain good credit, and manage your spending responsibly, collecting credit card points will provide a gigantic opportunity for cheap business class travel in minimal time. The following information provides a starting point for applying for credit cards.
Applying
Before applying for new cards, assess your current situation. Look at the interest rate, the number of points you're collecting, how often you use particular cards and the annual fees you may be paying. It's also a good idea to know your credit (FICO) score and make sure that any reports on your credit are accurate. Anything over 700 is generally a good score.
Each year, anyone with a social security number can get a free credit report from one of the big three—Experian, Equifax of TransUnion. Just visit annualcreditreport.com, however, you'll have to go to myfico.com to get your FICO score and there is a fee for that.
Another option may already exist for you—a few credit cards—including the Barclaycard Arrival Plus and the Discover It cards— offer their clients a free FICO score which you can check by logging into your account.
Knowing your score will inform you if your credit is going to meet a specific cards guidelines.
The Nature of this Strategy is Flexibility
If you maintain too high a balance, it's difficult to simply close an account, so managing your finances is an important part of maximizing this strategy.
Most cards do not have an annual fee the first year. If you're holding a balance, and the card is now charging an annual fee, you may want to look at opening a new card and either transferring the balance or paying it off.
Transferring a balance may not be part of the cards definition of new purchases, so you'll want to read the fine print.
Tomorrow, we'll present our five top travel card picks for 2015, and move onto step 2 of your cheap travel 2015 plan.
Give our travel insiders a call Today
Search for our best estimated quote or call for today's lowest price.