The Five Most Celebrated Birthdays & Only One Requires Reservations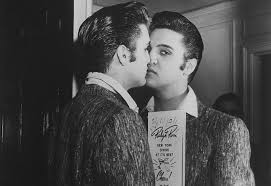 ON any given day in America, about 750,000 people will be celebrating a birthday. However there are a few days in which nearly the whole nation celebrates.
January 8 Elvis Presley
February 12 President Abraham Lincoln
February 22 President George Washington (celebrated with President's Day)
July 4 Independence Day
December 25 Jesus of Nazareth
Most of these birthdays require little preparation or travel, however, hundreds of thousands of people make the pilgrimage each year to stand upon the hallowed grounds of Graceland.
Elvis Presley was born January 8th, 1935 in Tupelo, Mississippi. If you're a fan, there's only one place you should be to celebrate The King's 80th bash this year—Graceland, Tennessee.
A variety of events are planned for three days in January—7- 10 and Priscilla herself will be there Thursday morning to pay tribute and share cake in honor of the famous would-be octogenarian.
The ghost of Elvis has been seen by hundreds of visitors, so keep your eyes open and your cameras ready.
Some travel plans may be needed, so reserve your rooms and attendance for this very special event.
Random Fact: there is one date in which a million people celebrate birthdays; October 5th.
For more information, visit. www.Graceland.com
Give our travel insiders a call Today
Search for our best estimated quote or call for today's lowest price.