The Top 5 Most Common Airfare Booking Mistakes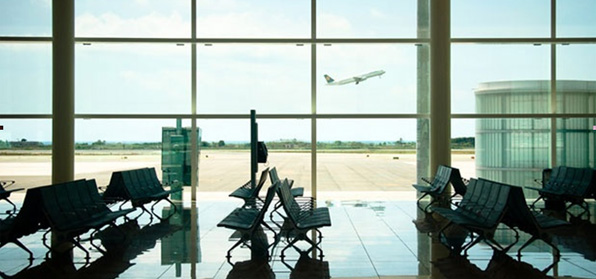 When it comes to booking tickets on a flight, price is always a factor. Airfare costs fluctuate drastically based on many factors, and nearly everyone is looking for the best possible deal without completely sacrificing their experience. While we at CheapBIZClass.com know that we offer the best prices in the industry on flights, there are nevertheless other important factors in booking flights than just who you purchase the tickets through.
Top 5 Airfare Booking Mistakes:
1. Booking Through Only One Airline
While there are some very legitimate reasons to maintain loyalty to one airline above others (i.e. mileage rewards programs), if you're most interested in finding the lowest priced flight, it behooves the customer to be open to flying other airlines. Competition and flight popularity lead to great variation between airlines for flights going to the same destination.
2. Being Too Rigid with Dates
Sometimes obligations at home means there's just no wiggle room on your departure and return dates. But for those times when you can make leaving a day early or returning a day late work for you, the savings can be astronomical. In general, Wednesdays are best for international departure and return dates in terms of saving big on airfare, and Tuesdays tend to be the best for domestic fare.
3. Booking Too Far in Advance
Many travelers find out when they're going to be traveling and rush to purchase their tickets, figuring that the earlier they book their tickets, the better prices they'll find. However, statistics tend to show that the opposite is true, as most airlines will actually begin dropping ticket prices as the departure date looms, hoping to maximize seat fill. The trick is to look for the moment when airlines begin to realign seat costs and then book.
4. Booking on the Wrong Day
Studies show that purchasing your airfare on Thursdays for domestic airfare and weekends for international tickets tend to yield the greatest savings on airfare overall. Other studies have shown that Thursdays tend to be the best overall day to book for domestic and international as that tends to be the day of the week that airlines begin implementing drops in airfare prices.
5. Being Too Rigid with Airports
Whether rental car costs would be too high or you can't find someone to pick you up, sometimes you just can't make arriving at or departing from neighboring airlines work for your trip. That said, many major destinations – such as New York, Washington, DC, and London – have multiple airports, and the cost of airfare between them can add up into the hundreds of dollars. Before you book, always make sure to double-check all possible nearby airports for better deals.
Give our travel insiders a call Today
Search for our best estimated quote or call for today's lowest price.