Three of the Best First Class Cabins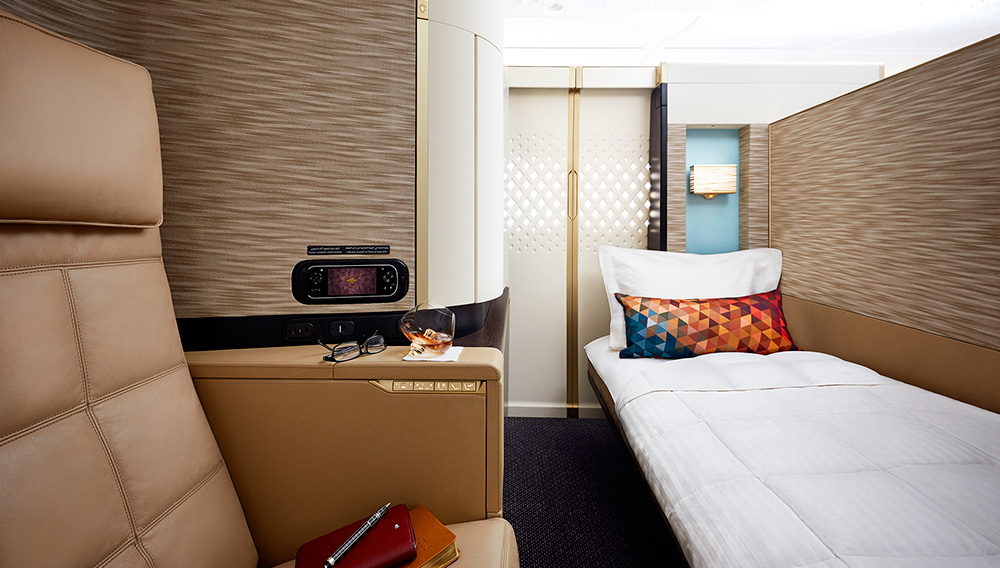 Are you planning a trip soon? Are you excited for the destination, or the flight? If you said you're excited for the flight, and you're flying domestic or international first class, don't worry – we're excited for you, too. Splurging on a first-class cabin for your upcoming 20-hour fight isn't just a luxury, it's a near necessity. But why not enjoy the luxurious side of it, with these incredible first class cabins from around the world:
Japan Airlines
Japan Airlines' new 777 has a sleek, simplistic first class cabin. Rich leather and wood accents provide a soothing atmosphere, while custom designed airweave bedding cradles you to sleep. Your own 23-inch television screen allows for total entertainment, and retractable privacy partitions turns your first class seat into a first class bedroom.
Emirates Airline
Emirates business class cabins are like miniature hotel rooms. Seats convert to a full mattress, but also come with your own personal mini bar and ambient mood lighting for extra comfort. There's also an shower onboard, with bonus Bulgari toiletries. The onboard lounge with top-shelf cocktails are a nice touch, too.
Etihad Airways
Redefining luxury in the skies is Etihad Airways, the first commercial airline to offer a three-room apartment suite to its first-class passengers on the A380. Poltrona Frau leather furniture, chilled drinks pantry, a personal butler, and your very own shower room set the stage for the most elegant flight one can buy. The encore is the fluffy double bed with high end linens for an incredible night's rest.
Give our travel insiders a call Today
Search for our best estimated quote or call for today's lowest price.