Tips for Flying First Class For Cheap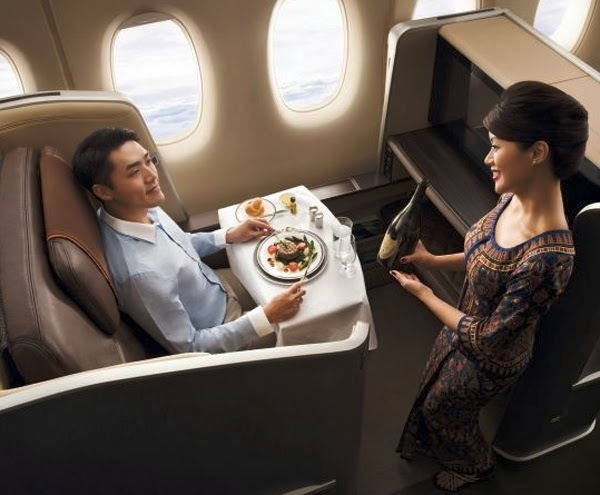 Given that the average price difference on domestic first class tickets is approximately $600 more than dreaded coach, the allure of finding domestic or international first class airfare for less than the sticker price is strong. Whether you're looking to fly domestic business class or international first class, there are a few cost-efficient ways to get discount first class tickets.
Show Your Loyalty
The first way is simple and relies on loyalty and frequent flier programs. These programs often offer discounted first class or cheap business class tickets. However, many programs have added expiration dates for accumulated points and have by and large begun to lessen how much loyalty points are worth. This means that while you can still use your points to upgrade to first class, you may need a lot more points to get you there.
Spend With Elite Travel Credit Cards
There are a number of elite credit cards that can offer fantastic travel rewards, but a few of the best are the Chase Sapphire Preferred, Delta SkyMiles American Express, and American Express Platinum. Many elite travel cards offer a rather large points bonus when signing up, and that bonus alone may be enough to qualify for a first class round trip ticket to Europe.
Take Your Business on the Weekend
Booking business class fare and first class tickets for the weekends can be a huge advantage in and of itself, as the majority of business travelers don't travel on the weekends. Another tip, aim for weekend mornings for the greatest likelihood of open, and cheap, seats.
Give our travel insiders a call Today
Search for our best estimated quote or call for today's lowest price.