Top 3 Luxury First Class Experiences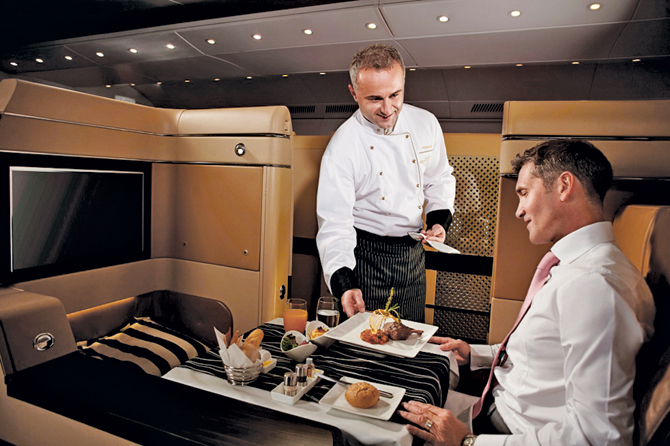 Business class cabins may be gaining ground in many spheres, but in terms of outstanding luxury and increasingly elegant amenities, there's no replacing first class airfare. Thankfully with the increasing availability of cheap first class tickets through companies like CheapBIZClass, the sky's the limit. For the truly chic international first class fare experience, these airlines offer truly superior service.
Lufthansa
Lufthansa understands that seats that convert to beds are so business class. Their first class seats come with a separate 77-inch-long bed. Further, automated air humidifiers, caviar, wine chosen by a world champion sommelier, and sound-proof first class cabins ensure your journey is elegant and restful from boarding to landing.
Emirates
This first class ticket comes with a suite with your own vanity, wardrobe, mirror, and cushy chair that converts into a bed. However, this airline also offers its first class travelers the ultra-luxe first class shower spas, with marble vanities, hot showers, and fluffy towels.
Etihad
Etihad's first class is often voted the best in the world,and it's easy to see why. Private first class suites have massage chairs that convert into long beds with silk duvets. Leather upholstery, personal minibars and wardrobes, and a personal chef leave even the poshest travelers taken aback by the amenities and service.
Give our travel insiders a call Today
Search for our best estimated quote or call for today's lowest price.